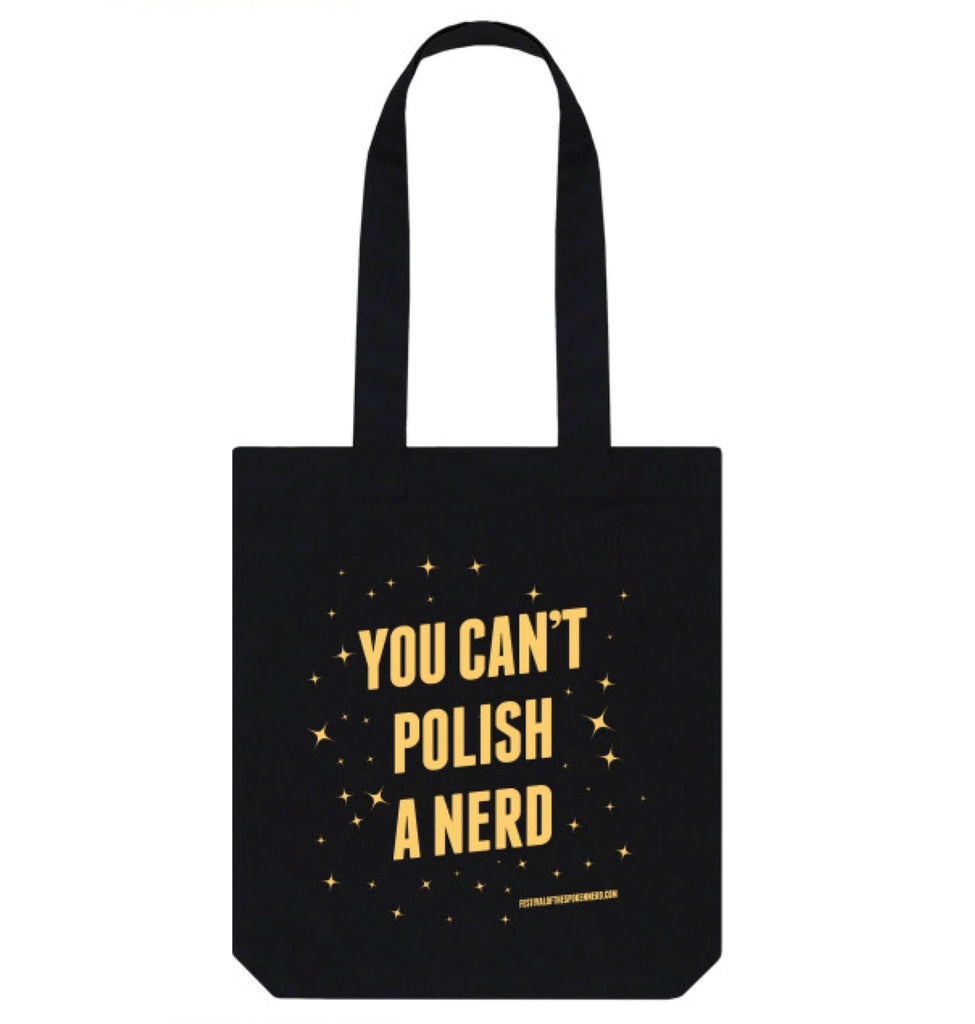 You Can't Polish A Nerd Tote Bag
NEVER SOLD OUT! Click here to get one printed just for you in an even bigger range of colours, shapes and sizes.
Our new show in tote bag form, for your convenience! Stating the obvious take-away - that You CAN'T Polish A Nerd - but that you can offer a handy carrying receptacle to one if you buy it here first.
Printed with a golden yellow design on black canvas using environmentally friendly inks on organic, sustainable, fairtrade cotton bags by Rapanui.
You can also add the whole of You Can't Polish A Nerd to your basket as a DVD, download or floppy disk over here, along with tees, pin badges, notebooks and fridge magnets from the show.
Related Products